Take an online course
Learn best practices in cancer or palliative care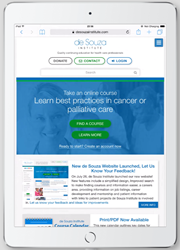 On July 26, de Souza Institute launched our new website! New features include a simplified design, improved search to make finding courses and information easier and a careers area with information on job listings career development and mentorship. We also have a new patient section with information and links to patient projects de Souza Institute is involved in. 
Let us know your feedback and ideas for improvements
More info
This new calendar outlines key dates for enrollment into the wide selection of interprofessional courses we offer; as well as information about our de Souza designations and course packages.
More info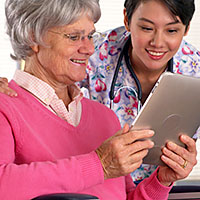 Find out more about the IPODE courses available through our partnership with the Canadian Association of Psychosocial Oncology (CAPO).
More info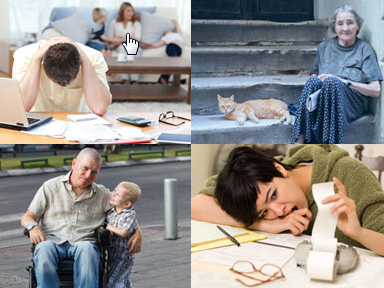 Developed with an interdisciplinary focus, this course highlights the best practices to help patients in self-management and self-care in the three core areas of survivorship: managing health care needs, dealing with the consequences of cancer and its treatment, and adopting a healthy lifestyle.
More info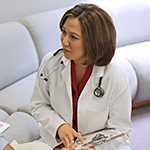 Improving the quality of life
Take one of the many courses offered in our Palliative Care Series…
More info