Press Release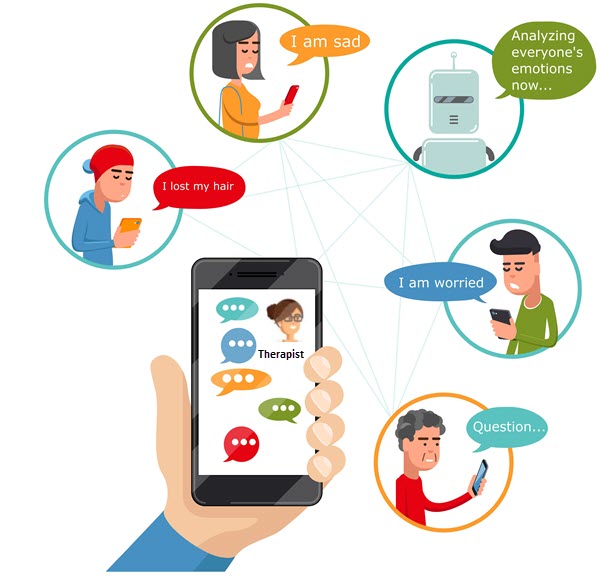 ---
TORONTO, ON – de Souza Institute is proud to announce that it has been awarded a $247,000 research grant to develop an artificial intelligence (AI)-based tool to enhance online psychosocial services for cancer patients. Drs. Yvonne Leung and Mary Jane Esplen lead the project that is supported by an interdisciplinary team with investigators from the University of Toronto and La Trobe University in Australia.
"We are very excited to be just one of the 10 worthy recipients. We thank the Ontario Institute for Cancer Research (OICR) and Cancer Care Ontario (CCO) Health Services Research Network for their confidence in our proposal" said Dr. Leung. "This innovative use of AI will allow us to respond more quickly to patient needs and match them with the most appropriate supportive services across Canada."
The proposed AI tool will be used to support CancerChatCanada, a free-of-charge service which provides professional-led psychosocial support groups to Canadians affected by cancer. During each session the AI will analyze in real time chatroom text and alert group facilitators of potential mental health distress experienced by participants.
The AI assistance will be very useful for the therapist who leads the text-based group chat sessions virtually, and is not in visual contact with the participants. The goal is that the AI tool will help therapists better monitor and address mental health issues throughout the sessions. This project is one of the 10 successful projects in the 2019 Health Services Research Grant competition supported by the Ontario Institute for Cancer Research and Cancer Care Ontario through funding provided by the Government of Ontario.
About de Souza Institute
Established in 2008, de Souza Institute is a part of the University Health Network and partners with provincial cancer agencies across Canada. It was originally funded by Ontario's Ministry of Health and Long-Term Care to provide ongoing educational support, professional development and career counselling to health care professionals caring for cancer patients and families. de Souza Institute is providing cancer care excellence by: delivering innovative continuing education and mentorship programs; helping nurses to achieve national specialty certification; funding graduate scholarships to develop tomorrow's leaders, and supporting in self-care and career development among health care professionals. To learn more about de Souza Institute visit www.desouzainstitute.com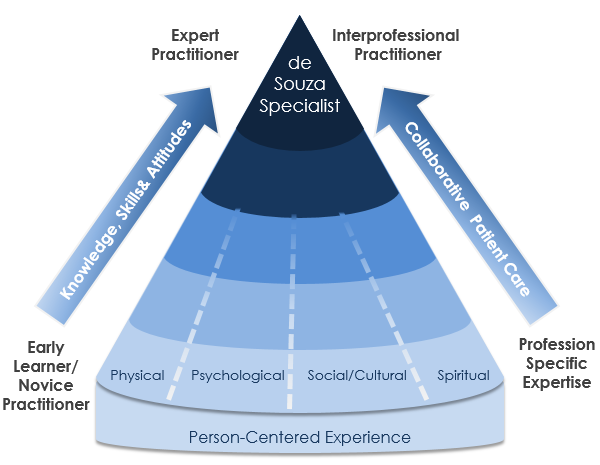 ---
As the demand in cancer care continues to increase, health systems require a workforce of highly educated specialists and generalists to provide the continuity of care across settings. To help address this need, de Souza Institute initiated an interdisciplinary working group to develop a competency framework with relevance across regulated cancer care health professionals.
The de Souza Interprofessional Competency framework developed by this working group has just been published in the journal Supportive Care in Cancer. This trailblazing framework provides a set of shared competencies as well as a novice to expert pathway for clinicians across disciplines. It also supports a more standardized and comprehensive learning approach by organizing professional development towards a coordinated, high quality, and person-centered care.
We are using this approach to guide all our contracts and professional development at de Souza Institute. Our ultimate goal is to continue supporting all health professionals by helping them enhance their knowledge and skills so that they can support their patients.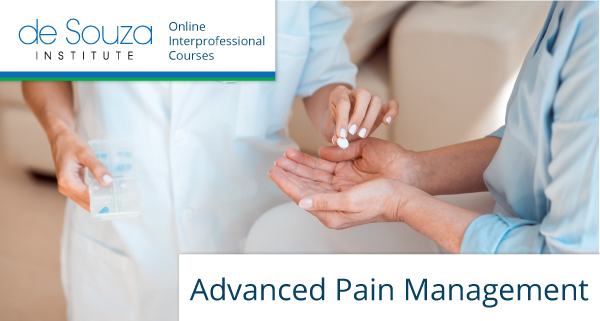 ---
Toronto, ON – As published in the American Journal of Hospice and Palliative Medicine, the research led by Dr. Yvonne Leung, a Scientist at de Souza and Assistant Professor at the Department of Psychiatry, University of Toronto in Canada reveals that the Advanced Pain Assessment and Management (APAM) online program significantly increased nurses' confidence and knowledge in dealing with complex cancer pain.
Beginning in 2012 and concluding in 2017, the sample size included 306 nurses from 89 hospitals throughout Ontario. The results showed that after completing the APAM program confidence levels increased by as much as 30%.
Courses like APAM are crucial for nurses' career development, it gives them easy access to education and a way to enhance their core competencies such as pain management. 1 Moreover, it is improving the low baseline knowledge of nurses.
"This research focuses on the impact of an online targeted education program in addressing the education needs in complex cancer pain management of nurses" said lead author Dr. Leung.
Complex cancer pain is one of the most frequent and challenging symptoms to manage in cancer care. It is a physical symptom significantly compromising the quality of life of cancer patients. Up to 55% of cancer patients experience cancer pain. However, cancer-related pain is usually undertreated and this major problem has persisted for over two decades.
The problem is complicated by the side effects of cancer therapies and pain medications. Nurses play a significant role in symptom management; however, many reported a lack of knowledge and confidence in the assessment and management of cancer pain, in particular the breakthrough pain. A team led by Dr. Mary Jane Esplen, the Executive Director and Dr. Jiahui Wong, the Scientist/Manager of de Souza Institute examined the impact of an online educational program in addressing the knowledge and confidence of pain management in nurses dealing with cancer patients.
"We now have solid evidence that an online targeted training program led by experienced educators helps nurses build their competency in dealing with critical issues in cancer care.", said Dr. Leung. "Hospital administrators can leverage online specialized education in providing essential training for their medical staff."
About de Souza Institute
Established in 2008, de Souza Institute, is a part of the University Health Network and partners with Cancer Care Ontario.  It provides ongoing educational support, professional development and career counseling to healthcare practitioners caring for cancer patients and families.
To learn more about de Souza Institute visit www.desouzainstitute.com
-30-
For more information contact:
de Souza Institute
phone:416-581-7887
email:  info@desouzainstitute.com
LuCliff Place, Suite 1903
700 Bay Street
Toronto, Ontario M5G 1Z6
---
Online support group provides resources for sexual functioning and quality of life Toronto, ON –  de Souza Institute, a national education and research centre specializing in oncology has been selected to receive a $75,000 grant from the Canadian Internet Registration Authority's (CIRA) Community Investment Program. Through the Cancer Chat Canada platform de Souza Institute will … Read more
---
From CTV Windsor's Sacha Long: A Windsor nurse received a prestigious designation to better support patients through their end of life journey. Watch Nurse Jo-Dee Lyn Brown speak with CTV Windsor about her de Souza designation and how she feels it has made her better able to support her patients. Congratulations Jo-Dee Lyn!
---
London, Ontario – London Health Sciences Centre Nurse Practitioner Adrienne Fulford is the first nurse in London and the South West Local Health Integration Network (South West LHIN) to receive the prestigious de Souza Advance Practice Nurse (APN) Designation. She becomes only the fifth nurse in all of Ontario to receive this honour. The de … Read more