News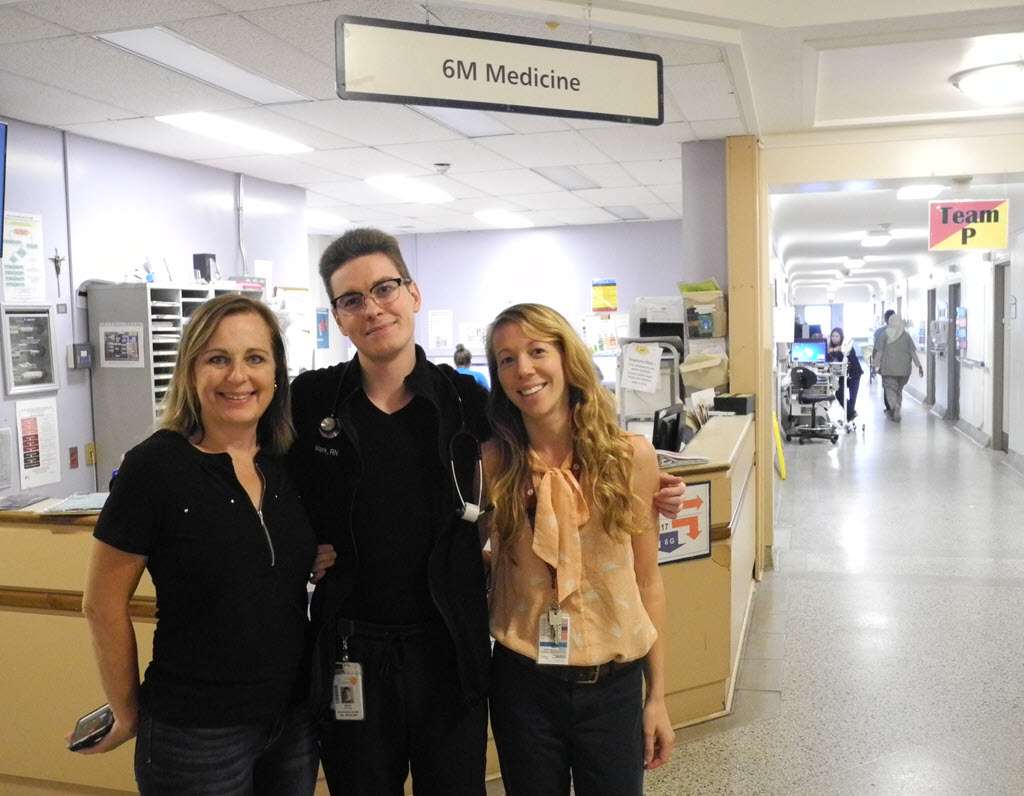 ---
The last few years in Mark Kocsis' life have been busy, to say the least. Kocsis graduated from Ryerson University's nursing program in June 2017, and by November of that year, had begun his career on the Medicine, Oncology and Palliative Care (6M) unit at St. Joseph's Health Centre. All the while, Kocsis was fueling his desire to improve how he cares for patients and taking the initiative to support his professional development goals.
"I had a student placement in a hospice, which was my first exposure to end-of-life care. I discovered I really like nursing in palliative and oncology. I like being present with patients and families and focusing on psychosocial aspects of nursing," said Kocsis.
His drive to develop his skills in end-of-life care led him to the de Souza Institute continuing education program.
The de Souza Institute, headquartered at University Health Network, offers courses that empower clinicians to handle every situation in cancer and palliative care. This includes managing pain and symptoms as well as providing emotional support to allay people's anxiety and fear.
To date, more than 10,000 health-care professionals from across Canada have enrolled in de Souza courses. In 2019, Kocsis became the first nurse from St. Joseph's – and one of only 45 nurses in all of Ontario – to obtain the de Souza Nurse Associate Designation.
"I've always been a go-getter and life-long learner. The de Souza courses have equipped me with the knowledge to provide more competent and confident care," said Kocsis.
You can read the full news article on the St Joseph's Health Centre Toronto website or read the story on page 2 of the "Our Shared Purpose – Unity Health Toronto" Newsletter

---
Every year, hundreds of nurses across Canada participate in the de Souza Provincial Standardized Chemotherapy and Biotherapy course to enhance their knowledge and practice in chemotherapy and biotherapy administration. What makes this course unique is the up-to-date interactive online learning, a direct link to provincial and national chemotherapy practice guidelines, and an in-person workshop on knowledge application.
The workshop is an integral part of the course. The content is standardized yet contextualized to ensure that the learning is relevant to local practice. Nurses are guided and mentored by a strong team of Chemotherapy Regional Facilitators who are familiar with the local system, to consolidate and apply their learning in practice. Examples include simulated IV chemotherapy administration practice and cytotoxic spills, as well as side effect assessment and management.
Across the country, we are fortunate to have 42 de Souza chemotherapy facilitators who work tirelessly to support nurses in achieving safe practice in chemotherapy and biotherapy administration. Most of the facilitators are experienced oncology educators from cancer programs. They work closely and seamlessly with de Souza APN educators who teach the online course, and complement the online education through local workshop. They book workshop rooms, set up equipment and teaching tools, and guide nurses through problem based case studies during the workshop. What is remarkable about these facilitators is their commitment to support nurses beyond their own institutions. In some workshops, more than 50% of the participating nurses come from satellite hospitals across the province. Without these facilitators, it will become near impossible to build a competent work force in the safe delivery of chemotherapy and biotherapy administration across the vast geographic areas in this country. They are champions and leading the way of delivering the best possible cancer and palliative care to patients and families.
September is a busy month when we have many new nurses joining the work force in Cancer Care. It is fitting that we recognize the tremendous contribution of our regional educators and chemotherapy facilitators. We thank them for their outstanding contributions to oncology nursing practice and commitment to exemplary patient care and we look forward to continue working and learning together with them.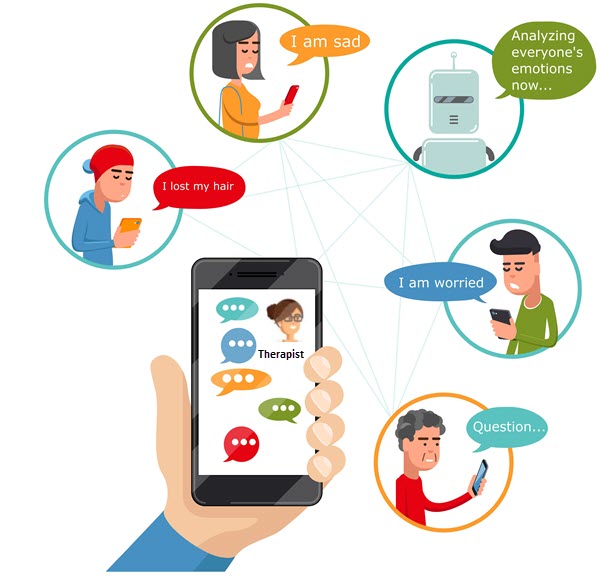 ---
TORONTO, ON – de Souza Institute is proud to announce that it has been awarded a $247,000 research grant to develop an artificial intelligence (AI)-based tool to enhance online psychosocial services for cancer patients. Drs. Yvonne Leung and Mary Jane Esplen lead the project that is supported by an interdisciplinary team with investigators from the University of Toronto and La Trobe University in Australia.
"We are very excited to be just one of the 10 worthy recipients. We thank the Ontario Institute for Cancer Research (OICR) and Cancer Care Ontario (CCO) Health Services Research Network for their confidence in our proposal" said Dr. Leung. "This innovative use of AI will allow us to respond more quickly to patient needs and match them with the most appropriate supportive services across Canada."
The proposed AI tool will be used to support CancerChatCanada, a free-of-charge service which provides professional-led psychosocial support groups to Canadians affected by cancer. During each session the AI will analyze in real time chatroom text and alert group facilitators of potential mental health distress experienced by participants.
The AI assistance will be very useful for the therapist who leads the text-based group chat sessions virtually, and is not in visual contact with the participants. The goal is that the AI tool will help therapists better monitor and address mental health issues throughout the sessions. This project is one of the 10 successful projects in the 2019 Health Services Research Grant competition supported by the Ontario Institute for Cancer Research and Cancer Care Ontario through funding provided by the Government of Ontario.
About de Souza Institute
Established in 2008, de Souza Institute is a part of the University Health Network and partners with provincial cancer agencies across Canada. It was originally funded by Ontario's Ministry of Health and Long-Term Care to provide ongoing educational support, professional development and career counselling to health care professionals caring for cancer patients and families. de Souza Institute is providing cancer care excellence by: delivering innovative continuing education and mentorship programs; helping nurses to achieve national specialty certification; funding graduate scholarships to develop tomorrow's leaders, and supporting in self-care and career development among health care professionals. To learn more about de Souza Institute visit www.desouzainstitute.com
---
As the demand in cancer care continues to increase, health systems require a workforce of highly educated specialists and generalists to provide the continuity of care across settings. To help address this need, de Souza Institute initiated an interdisciplinary working group to develop a competency framework with relevance across regulated cancer care health professionals. The de Souza … Read more
---
With each and every shift, nurses deliver critical care to their patients, provide emotional support to families and friends, and work with the care team and community partners to coordinate care delivery. It would be impossible to imagine what life and our community would be like without nurses. This week is not only Nursing Week … Read more
---
Congratulations to Cheryl Page who achieved her de Souza APN designation in 2018. Her designation fellowship project "Evaluating the effectiveness of a mnemonic to guide staff when providing patient education to autologous hematopoietic stem cell transplant patients", is published by the Canadian Oncology Nursing Journal in April 2019. Read more at: http://canadianoncologynursingjournal.com/index.php/conj/article/view/982