Warm Holiday Wishes from de Souza Institute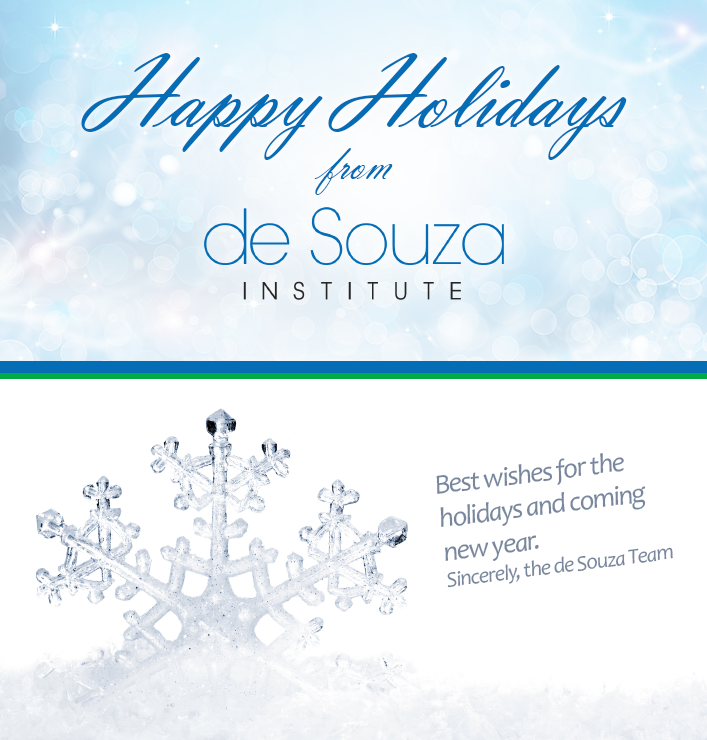 As the end of the year approaches, we at the de Souza Institute would like to take a moment to reflect on the past year and express our gratitude to everyone who participated in our online learning, and to organizations who supported their staff in continuing professional development. Despite the pandemic related challenges and uncertainties, health care providers continued to deliver high-quality cancer care. We are here to support you and are proud of your achievements.
As we look ahead to the new year, we are excited about the opportunities and possibilities that lie ahead. We will continue to innovate and improve our programs, and we will strive to provide the best possible education and support to health care providers to advancing cancer care.
On behalf of the de Souza Institute, we would like to wish you a happy and healthy holiday season. We hope that you will enjoy some well-deserved time with your loved ones, and we look forward to working with you in the new year. Thank you for your support and partnership, and we wish you all the best in the coming year.
Best Wishes,
de Souza Institute Team
Please note: Our offices will be closed on December 26, 27, 2022 and January 2, 2023 but otherwise, we will be working hard to prepare for the new year!