Shoulder Rehab after Breast Cancer
Keep up to date to enhance care
Breast cancer, one of the most common cancers worldwide, often leads to shoulder pain and restricted movement during or after treatment. In partnership with Cancer Care Ontario, de Souza Institute has developed the Shoulder Rehab after Breast Cancer course for clinicians working with breast cancer patients.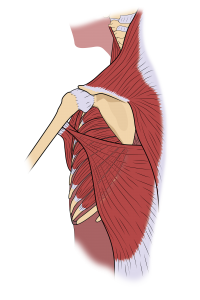 The course is divided into five online modules written by experienced clinical practitioners. Topics covered include:
Shoulder anatomy and functional impairments due to breast cancer treatments
Myofascial restrictions and release
Axillary web syndrome (AWS), also known as cording
Scar management
Lymphedema
Why take a course with us?
Enhance care for your patients
Study online flexible to your busy schedule, on tablet or computer
Up to date and clinically relevant information, part of University Health Network (UHN), ranked as a Top 10 hospital in the world
Join over 16,000 health care professionals on the de Souza Institute learning platform
Have any questions?
Contact us and we'll be glad to provide you with more details.