ARCC Conference – May 8-9, 2016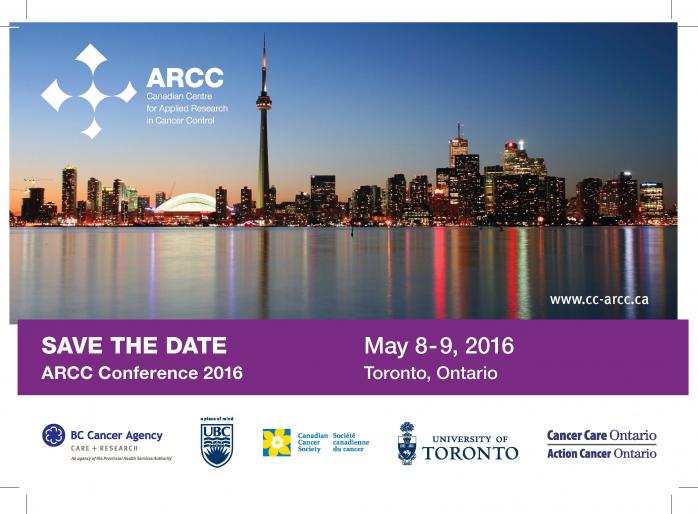 The Canadian Centre for Applied Research in Cancer Control (ARCC) will hold their 5th annual conference May 8-9, 2016 in Toronto, Ontario. The ARCC conference is to bridge a connection between researchers and decision-makers, using health economics, services, policy and ethics research to improve cancer control and the delivery of cancer care.
Registration is NOW OPEN! Early-bird rates are in effect until April 1st, 2016.
Location: Toronto, Ontario
Venue: Hilton Toronto
Date: May 8-9 2016
For more information about registration and early bird rates, please visit: http://cc-arcc.ca/arcc-conference-2016/