Oncology Nursing Day 2017 Message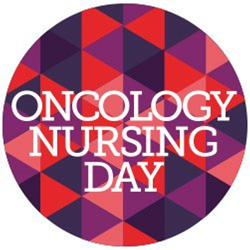 To be a leader you need to have the courage to take the first step, even when the path ahead isn't that obvious.
This year's theme is "The Path to Change: Oncology Nurses Leading the Way" – Oncology nurses are true symbols of dealing with change and being leaders.  A cancer diagnosis not only affects one person but it impacts friends and family.  The work, social and family balance that once existed has now changed dramatically and the path forward can be intimidating, long and uncertain. Oncology nurses provide that needed leadership to guide patients and their support group down the winding path that can occur anywhere along the cancer trajectory, including prevention, detection, treatment, survivorship and palliative care.
However, in order to lead the way you need to have the knowledge and confidence to do it.  Since 2008, the de Souza Institute has been an essential resource to enhancing the knowledge base and boosting the confidence to over 9,000 healthcare practitioners. Our programs have produced excellent leaders and Oncology Nursing Day gives us an opportunity to say just how proud we are of everything that they do.
Once a year we get the honour to applaud, cheer and give thanks to the extraordinary oncology nurses in Canada. With each and every shift they make a difference, they are compassionate, poised and courageous. For them leading by example is automatic.  
It would be worthy for the spotlight to shine on our nurses for more than one day a year, but we all know that they would much rather be providing care to their patients and families than to hear our praise.  That kind of dedication is what makes a leader.
Executive Director, Dr. Mary Jane Esplen