#YESThisIsNursing – Nursing Week 2017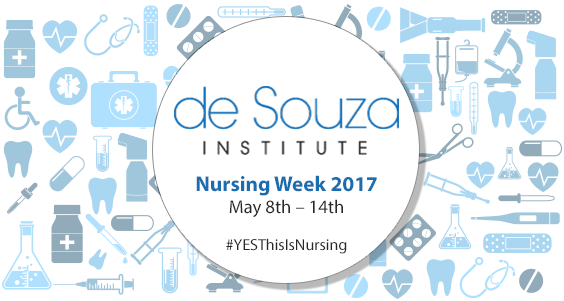 There is an old expression "If you need help getting something done, ask a busy person." If that is the case then you should always ask a nurse. We are celebrating National Nursing Week, a time when nurses slow down just a little bit and allow us to celebrate their achievements. This year's theme is #YesThisIsNursing, an acknowledgement that nursing has changed over the years and that the transformation continues to unfold.
There are many factors contributing to the evolution of nursing – technology, new delivery care models and adaptability are just some of the reasons why nursing is rapidly changing. Nurses are active in a variety of settings including affecting change on health policy, mentoring each other and sharing knowledge and delivering care in the home, hospital or community. On every shift nurses have to deal with the expanding traditional and non-traditional roles that they are expected to perform.
By providing high quality and timely professional development opportunities, since 2008 de Souza Institute has been a proud and reliable resource helping nurses respond to the changing nature of their profession. Our programs have produced extraordinary leaders who have impacted the lives of their patients, families and co-workers
The de Souza Institute applauds all nurses for the amazing work that they do on every shift and how they continue to overcome all of the challenges that they face. Yes, you are extraordinary and of course #YesThisisNursing!


Mary Jane Esplen, PhD, RN
Executive Director, de Souza Institute