#YESThisIsNursing Profiling de Souza Nurse Associate Myra Henderson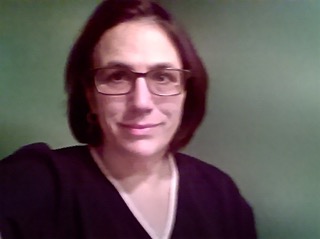 Nurses deliver care in a variety of settings, it can be in a hospital, a community clinic, or in someone's home. Myra Henderson is an RN, de Souza Nurse Associate who works at the Manitoulin Health Centre, a small hospital in Manitoulin Island in Northern Ontario which includes generations of Indigenous people. She shares with us some stories about what it is like to be a nurse in this environment.
Soon after graduating from Langara College in Vancouver, Myra wrote her nursing exam and moved across the country to start work at the Manitoulin Health Centre.
Adjusting to a new job in a new small town presented some predictable challenges. There was a no local public transportation on the island. As a nurse, there was a lack of specialized training and support to manage complex clinical situations. Tele health could be very helpful but gaps in specialty care, in cancer treatment for example, remained significant. There was no CT scanner in remote areas and nursing shortage was the most acute at night and on weekends. Myra appreciated the educational support from de Souza Institute, its high quality and access. She considered such support crucial to rural nurses who had fewer resources than nurses in urban areas.
Despite many challenges, Myra also pointed out the huge rewards working in remote area. At the Manitoulin Health Centre, aboriginal and non-Aboriginal health care professionals, traditional/medicine peoples/healers often work together. Myra explained that being able to meet people who could trace their roots in the town for as far back as a century and more was an eye opener. They were so in touch with the land, they based their livelihood on fishing, hunting, logging and farming. As a nurse, Myra learned from patients and families, and her knowledge on the importance of cultural awareness and cultural safety helped her practice greatly. She would involve the community elders when delivering care to indigenous people, and facilitated the use of native language and traditional ceremony where possible.
Myra said that it was important to respect people's preferences for traditional medicines and that cultural practices could be interwoven with the care. For example, a patient with diabetes who believes in the healing power of maple syrup could be encouraged to drink only maple sap, which contains 40 to 60 times less sugar per volume, and yet still has the same healing properties.
Myra also highlighted the unique strength of indigenous people, that is, the large extended family. Even though transportation remained a challenge on the island, family members would always make the journey to the hospital. Myra emphasized the importance of communicating with the patient and the family member most responsible for caring for the patient, but also ensuring that the extended family was fully engaged in the discussion.
Nurses practicing in rural and remote areas often have a wide range of knowledge and skills. At the beginning of her career, Myra was very involved the obstetrical program and worked on the medical/surgical floor and chronic care ward. Now she is a full time nurse at the emergency department but also works in endoscopy clinics, helping cancer patients and survivors. Because of nurses like Myra, Canadians living in rural and remote parts of this country have access to high-quality nursing care.
#YESThisIsNursing at the Manitoulin Health Centre.