Warm Holiday Wishes from de Souza Institute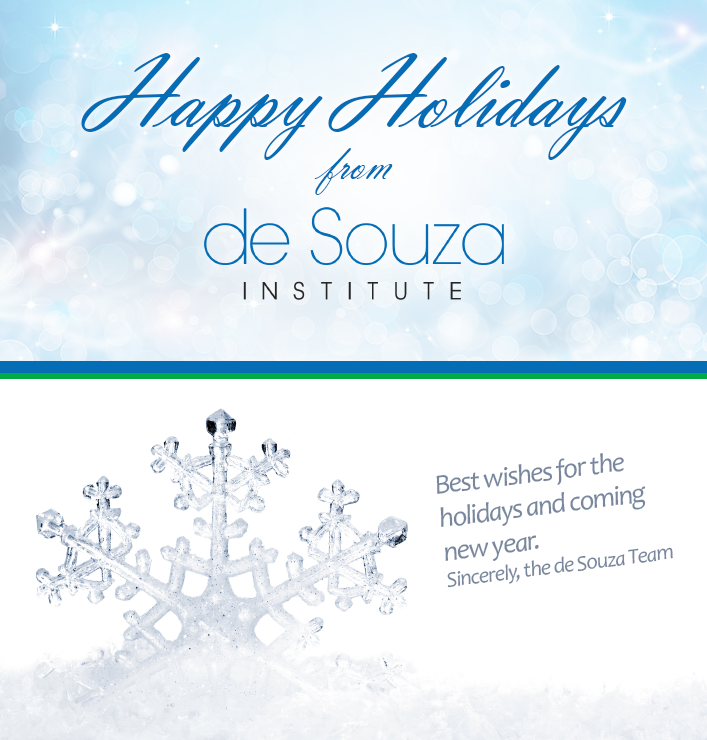 As the days pass and we bring a close to 2018, the end of the year gives us an opportunity to pause and reflect on all our partnerships and interactions with our learners, faculty and staff. 2018 was a remarkable year and we wish to express our gratitude for your support and for the opportunity to work together in our joint mission of providing optimal care.
During the holiday season and in the New Year let us be driven by the desire to make every day better than the last and to leave positive impressions on those we meet.
Enjoy all of the offerings this festive season and happy holidays!
Best Wishes,
Mary Jane Esplen
Please note: Our offices will be closed on December 25, 26 and January 1 2019 but otherwise we will be working hard to prepare for 2019!