de Souza Interprofessional Competency Framework Published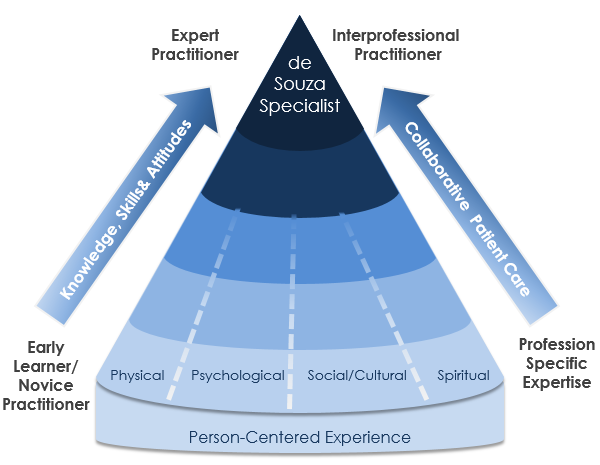 As the demand in cancer care continues to increase, health systems require a workforce of highly educated specialists and generalists to provide the continuity of care across settings. To help address this need, de Souza Institute initiated an interdisciplinary working group to develop a competency framework with relevance across regulated cancer care health professionals.
The de Souza Interprofessional Competency framework developed by this working group has just been published in the journal Supportive Care in Cancer. This trailblazing framework provides a set of shared competencies as well as a novice to expert pathway for clinicians across disciplines. It also supports a more standardized and comprehensive learning approach by organizing professional development towards a coordinated, high quality, and person-centered care.
We are using this approach to guide all our contracts and professional development at de Souza Institute. Our ultimate goal is to continue supporting all health professionals by helping them enhance their knowledge and skills so that they can support their patients.