Helen 't Hart
RN, BScN, CHPCN(C), CCHN(C) - Palliative Visiting Nurse - Victorian Order of Nurses Hamilton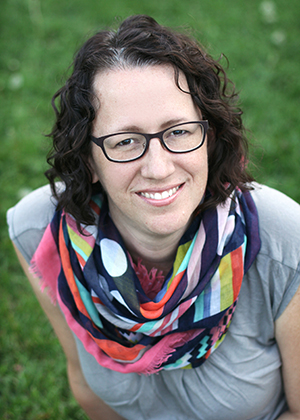 Helen 't Hart is a palliative visiting RN with VON Hamilton. Initially completing her BScN in Australia, and always interested in oncology and haematology, she came to Canada 17 years ago.  Since then she's worked in the hospital, university and community setting in oncology and palliative care in the greater Hamilton area.  With CNA certification in both Hospice Palliative Care and Community Health, she brings a wealth of knowledge, experience and expertise to her area of employment.  Completing the DeSouza designation has added greatly to this, making her a well rounded nurse – in both practical and theoretical knowledge.
Helen is passionate about being able to provide excellent care to patients, both young and old, in their setting of choice – usually home.  Health is about so much more than the hospital setting, and Helen seeks to help her patients find comfort, courage and excellent symptom management as they face some of the largest challenges in their life.  Alongside this, she is passionate about primary health care and the social determinants of health and supporting her patients in the city of Hamilton to be up to date in cancer prevention and early diagnosis.
Helen is excited to be the first community based de Souza Associate designate, and hopes to use this experience to continue to promote excellence and growth in the community sector.  She works widely within the region, on LHIN committees, and presenting to community groups about palliative care and advanced care planning.  She is active in mentorship and resource development of coworkers and others in the Greater Hamilton health sector.  She is hoping to continue to finish the full designation, when time allows.  At present she also teaches in the LHIN based education opportunities in the HNHB geographical area.
She would love to be contacted by anyone seeking a de Souza designation, who also works in a community setting.  Collaboration, mentorship and networking is so beneficial to this journey.