The Canadian Association of Nurses in Oncology and de Souza Institute announce collaboration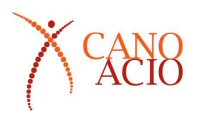 The Canadian Association of Nurses in Oncology (CANO-ACIO) and de Souza Institute (de Souza) are formally collaborating to support oncology nursing practice across Canada through a new partnership specially aimed at supporting nurses to achieve and maintain their specialty certification in oncology.
This collaboration is a result of a shared interest in promoting excellence in oncology nursing care in Canada. CANO-ACIO's mission is to advance oncology nursing excellence through practice, education, research and leadership for the benefit of all Canadians, and this aligns with de Souza's mission to inspire and empower healthcare professionals to provide the best cancer care through education and mentorship.
Building upon CANO-ACIO's new position statement on Oncology Nursing Certification, and the two organizations' similar missions, this collaboration combines the strengths of both organizations to promote excellence in oncology nursing practice by working together to:
Share information about educational activities
Develop and host collaborative sessions (e.g. at annual conferences and events)
Provide professional development opportunities to support certification
Incorporate the latest CANO-ACIO standards and competencies into products and initiatives
We look forward to working together towards our shared goal and we are excited by the potential of what we can achieve together for the benefit of Canadians at risk for/living with cancer.
| | |
| --- | --- |
| Sincerely, | |
| | |
| Tracy Truant, RN, MSN, PhD(c) | Mary Jane Esplen, PhD, RN |
| President | Executive Director |
| CANO / ACIO | de Souza Institute |